A Brief Review of the 11" MacBook Air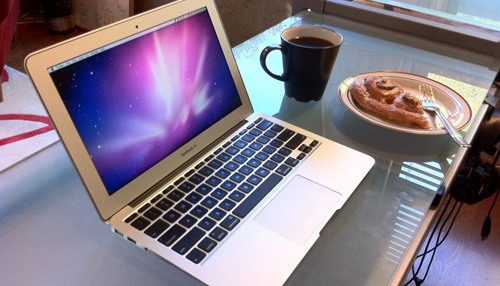 OMG OMG OMG OMG OMG OMG OMG OMG OMG OMG
A Less Brief Review of the 11" MacBook Air
It's been my primary computer for a week or so, and I have zero regrets. I can't imagine going back to my 13" MacBook Pro. Which, even with an SSD drive upgrade from Apple, felt slower than this machine.
I don't know how to explain it. I guess CPU clock speed is meaningless now? It seems most applications are IO-bound and so benefit very much from the flash storage. Also the super-fast graphics.
The screen is awesome and doesn't feel cramped at all. I even write code with Eclipse on this thing and it's great.
There's something truly magical about this form factor. It's crazy ultra portable. Look, it even fits in my man-bag with my iPad!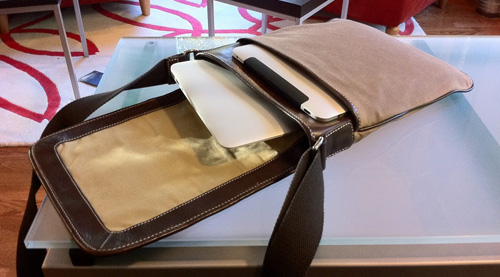 There's basically no reason to buy any other computer, especially for the price. It's that good.